Professional Results with a Personal Touch
Greenie's Mowing -
Lawn Mowing and Gardening Services in North Richmond NSW
Greenie's Mowing

- Lawn Mowing & Gardening Service
Greenies Mowing is an Australian owned and family operated Independent business (Not a Franchise).
We believe in giving our customers a reliable, quality service and value for money. Our company is based on the belief that our customer's needs and wants are upmost importance to us. With over 11 years experience we love what we do and strive to make all our customers happy.
NO Job is too big or too small!
We Specialise in Domestic/Residential properties, Strata management, Commercial properties, and Acreage work.
We are also part of Trades Monitor and are fully insured!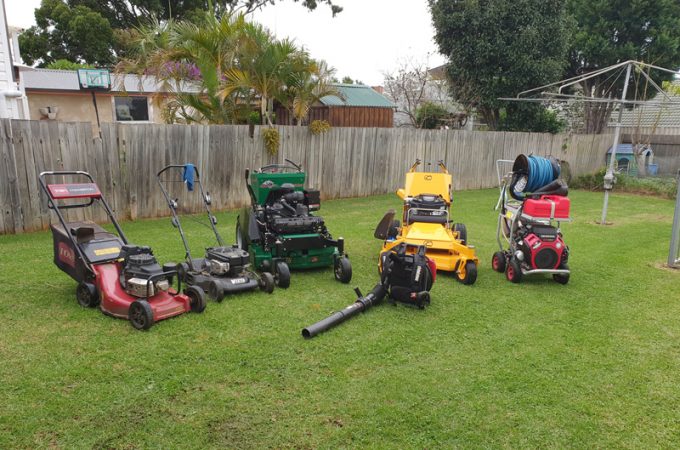 Greenie's Mowing

- Service, Reliability with Outstanding Results
See Greenie's Mowing in Action!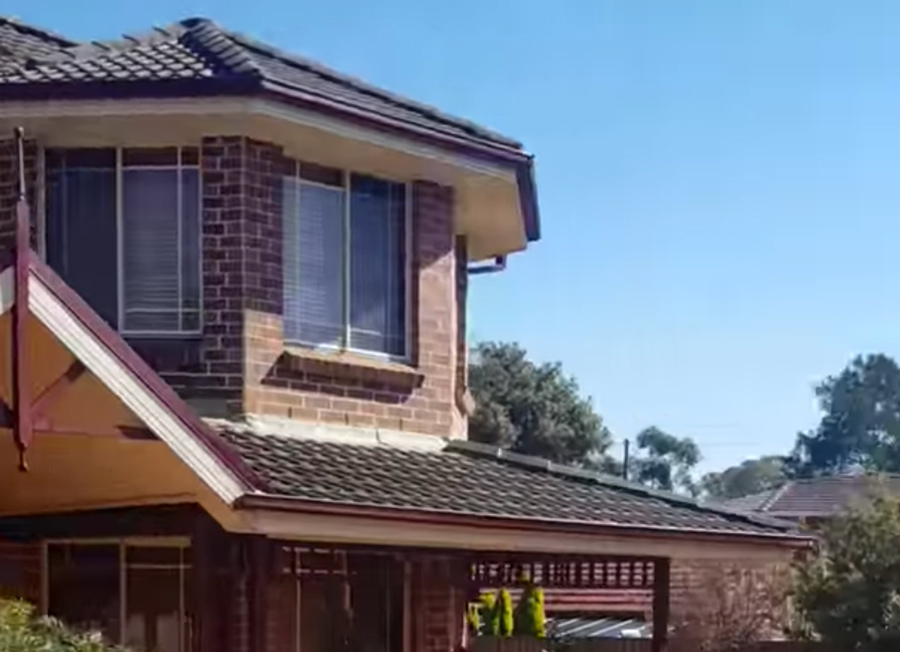 On time, easy to deal, clean and professional very happy with work completed will be hiring again on a regular basis cheers.
Steven is a highly competent operator in the kurrajong specialising in slope mowing using a razorback mower which he also uses to slash out lantana etc. Highly recommended
Ben Paterson
06:29 04 Dec 20
Friendly, reliable service. Was very happy with my garden tidy up job!
Steve is a fabulous guy! Friendly and very professional. He is very responsive to messages and always does an amazing job. You get A1 service and a smile 😃.
Greenies provides a fantastic service. Great communication and very knowledgable and experienced and was able to give me a lot of advice on managing the garden and paddocks on our small acreage.
Jenny Spark
23:23 13 Apr 20
Stephen is easy to deal with, does a great job at a great price.
Simone Hyam
06:26 29 Mar 20
I highly recommend Greenies Mowing to anyone looking for someone to take over their lawn care. My lawn looks fabulous and Stephen provides a high quality, professional service every time.
Alexandria Lancaster
02:23 28 Mar 20
On time, efficient and a darn good finish on 3 acres. Steve is on his 'A' game, reliable and has the equipment to takle any job. Not only is he good at his job, he has taken the time to help me set up my own business in the same industry from letting me try machinery, sharing his industry experience even sharing my busuness name and client leads!
Amber Browne
23:57 08 Feb 20
Although Stephen has only been coming a few months now the lawns are looking fantastic. The pride he takes in his job shows through. Very professional with excellent communication. AAA service in all aspects. Would highly recommend.
Dean Ernst
11:07 03 Nov 19
Since Greenies Mowing Services has been looking out for my lawn it has never looked better. Steve has the knowledge and equipment to handle any task I have asked for him to do and his honesty as to when the grass needs a service and a fair price is very refreshing, 100% Recommend Steve for any job that needs doing, Thanks Steve you do a great job.
steve bull
04:20 04 Oct 19
Steve has been mowing my lawn for about 6 years he is very reliable. His prices are extremely reasonable. He communates well with me and never pressures me and is honest if my lawns do not need doing. He is very friendly and I would highly recommend him.
Debbie Ford
06:05 15 Sep 19
Steve is taking care of our garden for quite a few years now. He is a fantastic gardener, who not only takes good care of what he does, but his work has to please him..in fact, he doesn't only do a job for the sake of doing it, it has to satisfy his high standards. To top it all up, he has a gentelness about him. I will recommendhim to anyone
Krishna Gupta
09:25 11 Sep 19
For over 9 years Steve has provided a friendly and respectful service to my parents. He regularly mows their lawn, does the edges , gardening tasks and even high pressure hosing the house. My parents, both elderly, are relieved and feel very fortunate that they met Steve all those years ago, truly appreciating his reliability and communication skills, as well as the manner he consistently applies high standards to his work. He is highly recommended.
Stephen from Greenies has been caring for my lawn for more than 4years. I can highly recommend him for his reliability and professionalism. He always does a good job and is easy to communicate with, always getting a prompt response.Vicki Darsana
Miki Darsana
08:13 02 Sep 19
Always a 5 Star service from Steve.
Sam Bleuel
03:08 30 Aug 19
We highly recommend Steven from Greenies Mowing. He has mowed my mums lawn for many years; he is a reliable professional who does a great job. We can always count on him. He communicates well and never lets us down.
Amanda Patterson
20:17 25 Aug 19
I have been using Greenies Mowing for quite a while now. Always reliable, honest and great value. Can't recommend highly enough.
Cheryl Staunton
23:44 22 Aug 19
Stephen from Greenie's Mowing has been looking after a property of ours in North Richmond. We would highly recommend him for all your mowing needs small and large areas are no problem as he's got all the top gear
Pittwater Mowing
04:52 16 Aug 19
Very impressed with the tree pruning done by Greenies in my front garden.I needed some high branches removed that were shading my new solar panels and Steve from Greenies went above and beyond, not only safely removing the troublesome high branches, but also tidying up the remaining tree canopy and leaving a very clean and tidy job site.Polite, friendly and very competent, I highly recommend Greenies Mowing.
Donna Pearman
08:49 05 Jul 19
Steve has been mowing my lawn for 4 years. Very reliable, fantastic service and reasonably priced too. Would highly recommend to others.
Rachel Nakhle
01:55 17 May 19
Stephen Green at Greenies Mowing always does a fantastic job. I am a lawn Care contractor and have referred work his way, he has also looked after my customers a few times and I have had nothing but good feedback on his quality of work and work ethics. I would recommend Greenies Mowing to anyone looking for a Lawn and Garden care service.Dean Robertson
Dean Robertson
23:53 11 May 19
We service suburbs in the Richmond and surrounding areas. See Service Area page for a full listing of suburbs serviced.